Utah State University donates space to charity helping disabled express themselves with art
Michael Bingham's "Jump the Moon" studio was forced to move from its location in Logan…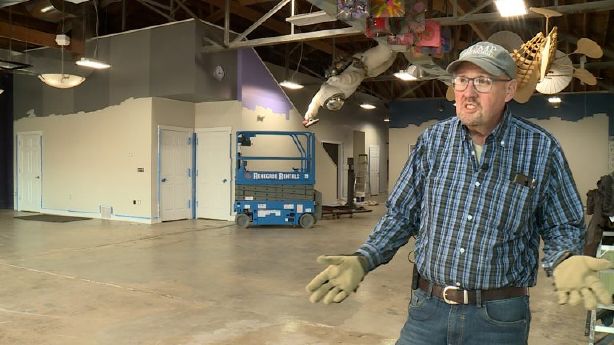 Michael Bingham's "Jump the Moon" studio was forced to move from its location in Logan in February after the pandemic left them with fewer clients and a huge drop in donations. On Wednesday, they found a new place to express themselves. (Mike Anderson KSL-TV)
LOGAN — Jump the Moon art studio had to move in February after falling behind on a lease.
The charity, which helps people with disabilities express themselves through art couldn't help as many people in 2020 due to the coronavirus pandemic.
"I tried to stay real positive, optimistic that something good would work out," Michael Bingham, owner said.
Now, something positive is coming out of the closure.
Bingham said Utah State University's Institute for Disability Research, Policy & Practice has offered his nonprofit a space in its building.
"It is a huge relief to see that we have a spot, and we have somebody who wants us to be a part of what they're doing," Bingham said.
It will take a couple of weeks for "Jump the Moon" to move into the new space, but Bingham said he's grateful to be helping people again.
"They still need to express themselves, and so that's why we're so excited to get started again, and we want to make that happen," Bingham said.
×
Related Stories
More stories you may be interested in